About Ally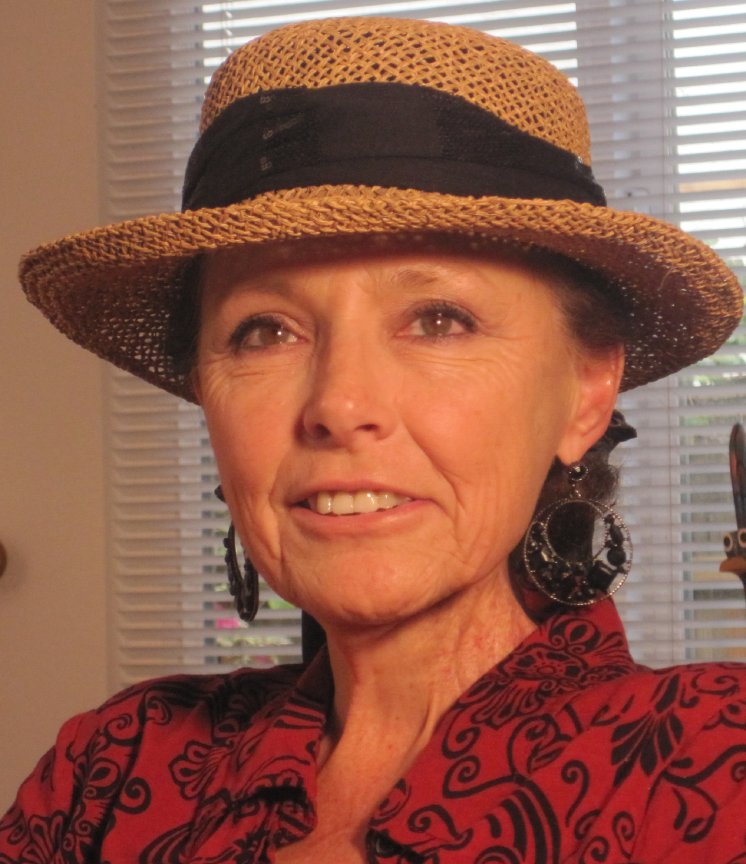 Though Yosemite area artist Ally Benbrook spent her career involved with fabric design and fiber dyeing, she never actually picked up a paintbrush until well after her 50th birthday, when she signed up for a watercolor class with her 80-year-old mom.

Through workshops with national watercolor instructors and daily painting, Ally has quickly developed her own unmistakable style. Whether a portrait or a "moment in time", Ally's work resonates with the power of the human connection to animals, nature, and our own personal histories. Her intrinsic awareness of design and color, combined with the free-flowing nature of watermedia, create the kind of art that will be enjoyed day after day.

Ally's work has already won awards in national shows. In 2013 her work was juried into 12 national and international exhibitions, including 2 top awards. 2014 included 11 national and international juried exhibitions, earning 7 awards including a Best in Show and an award at the New York Arts league. In 2015 her work was juried into 16 national/international shows, including the prestigious Shenzhen Biennial. This national recognition continues each year.

Ally has earned Signature Status in 8 National/International Watercolor Societies.

After 4 years as a partner in Studio 16B at Spanish Village in Balboa Park, Ally and her husband Mike have re-located to Oakhurst, CA, a small town near Yosemite National Park, where they will operate Oakhurst Spirits, a craft distillery and art gallery. Visit the website www.oakhurstspirits.com


Schedule & News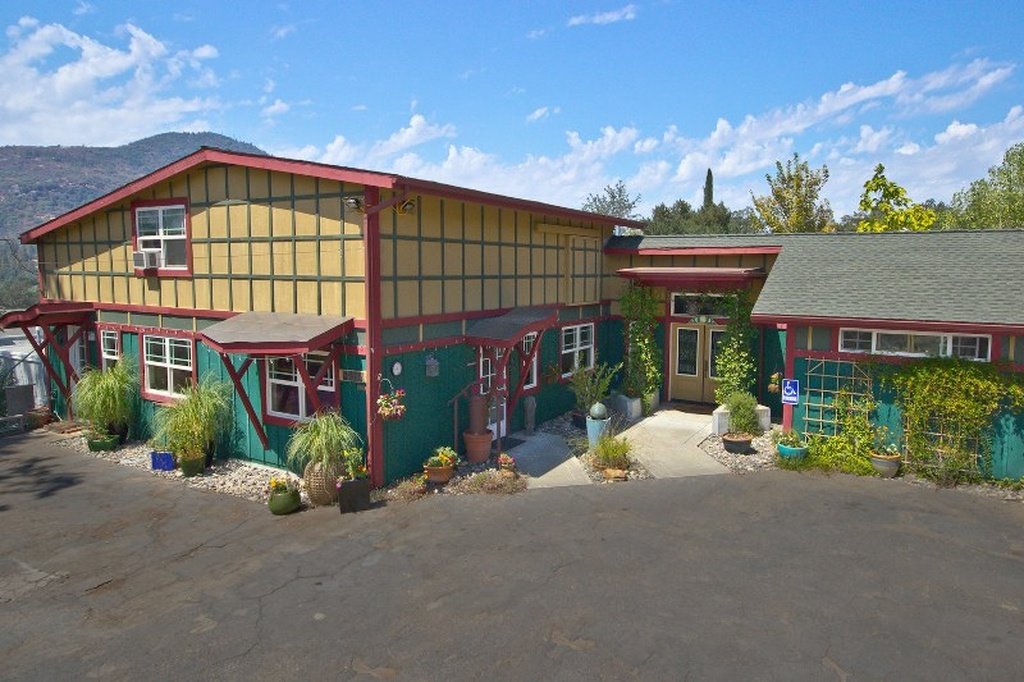 2017 has brought many changes as we have re-located to the small town of Oakhurst, only 13 miles from the Southern entrance to Yosemite National Park. Mike and I have opened a craft distillery and art gallery here in the foothills, Oakhurst Spirits. Though my art took a back seat during the build-out of the business, it's back on track now. I'm loving the amazing inspiration of this incredible area, and the art community here is large, talented, and diverse. Definitely worth a stop when you travel to Yosemite via Hwy 41.

Check for news on our Facebook Page

Exhibition News


2017

45th Annual Tri-County Art Show - Parade Time & Victorious, Both paintings won awards in this very competitive local art show held at Gallery 5 in Oakhurst.

Northwest Watercolor Society - High Plains Freedom, 77th Annual International Exhibition in Gig Harbor WA juried by Keiko Tanabe

Missouri Watercolor Society - Overheated, International Watercolor Exhibition in St Louis MO juried by John Salminen

Watercolor Society of Alabama - Wild Ones, 76th annual National Watercolor Exhibition in Talladega AL juried by Keiko Tanabe

Georgia Watercolor Society - Splash, 35th annual National Watercolor Exhibition in Carrollton GA, juried by Fealing Lin

Rockies West National - High Plains Winter, national watercolor exhibition in Grand Junction CO juried by Iain Stewart

2016

Women Artists of the West 46th Annual Exhibition - Heart to Heart, This national show will be on exhibit November15 thru December 13 at the RS Hanna Gallery in Fredericksburg, TX SOLD!

50th Annual Mother Lode Art Show - Splash 2, national show in Placerville, CA juried by Kylee Denning

50 to Watch - Chosen as one of the 50 artists to watch from San Diego by jurors Jenna S. Jacobs – Curatorial Manager of Museum of Contemporary Art San Diego and Christine Knoke Hietbrink – Director of Exhibitions and Chief Curator of Mingei Int'l Museum Second year for this honor!

Intntl Watercolor Society Canada Biennial Exhibition, Splash3, jurors John Salminen and Keiko Tanabe SOLD!

San Diego Museum of Art Artists Guild Online Show, Splash 3, juror Patric Stillman

Where Art Lives "City Lights" Juried Online Show, Deadwood Nights - Best in Show

Northwest Watercolor Society 76th International Exhibition, Mercer Island, WA, Last Connection 18 - Homme et le Chien juror Jeannie McGuire Signature Membership Earned!

Red River Watercolor Society National Exhibition, Fargo, ND, Owen Valley Roundup juror Tom Francesconi

Rockies West National Watercolor Exhibition, Grand Junction, CO, Last Connection 17 - Settled In accepted by juror Tom Francesconi Signature Membership Earned!

2015

Shezhen Biennial International Watercolor Exhibition, Shenzhen, China, Multiple Jurors. Out of nearly 4,000 entries, Last Connection 1 - Trust was selected as one of the 230 entries to be included. 115 Chinese artists, 115 from the rest of the world! I am beyond honored and thrilled to be in this show and attended the opening reception with my granddaughter. Invited to the Shantou Maritime Silk Road Painting Activity, painting on location with 100 top watercolor artists from all around the world.

I have been chosen as one of the 50 to Watch Artists in San Diego by The Studio Door. Artists submitted 10 pieces and were chosen by a 3-person jury. It's a real honor to be included!

WAOW Women Artists of the West - 2015 National Exhibition - Wild Ones and Waiting 6 were included in this exhibition in Tucson, AZ

Spokane Watercolor Society International, Spokane, WA, Juried by Bev Jozwiak, Last Connection 14 - City Nights

Philadelphia Watercolor Society International Works on Paper, Reading, PA, Juried by Elaine Daily-Birnbaum - Last Connection 18 - Homme et le Chien - Earned Signature Status PWCS & Award Winner

Watercolor West International Exhibition, Brea, CA, Juried by Stephen Quiller - Be Home Soon -Earned Signature Status WW + Award Winner + Peoples' Choice award

Catnip Connection, Balboa Park San Diego, Anubis and Gizmo - Second Place Award

San Diego County Fair Fine Art Exhibition, Del Mar Fairgrounds, June 5 thru July 5 -Showing 3 watercolors: Last Connection 19 - Dinner for Two, Be Home Soon, Heart to Heart

Once Upon a Time National Exhibition, San Diego, CA at The Studio Door June 2 thru 28 - Moonlight Fantasy

Red River Watercolor Society National Exhibition, Morehead, MN, Juried by Anda Styler - Last Connection 12 - Heart to Heart - Earned Signature Status RRWS

Wyoming Watercolor Society National Exhibition, Sheridan, WY, Juried by Stephen Quiller - Polar Extreme 2 - Third Place Award

Missouri International Watercolor Exhibition - , St Louis, MO. Juried by Linda Doll - Last Connection 17 - Settled In

Art Show at the Dog Show- Three pieces have been juried into this AKC sanctioned all-media show in St Louis, MO - Fourth Place Watercolor Award

Watercolor Society of Alabama National Watercolor Exhibition, Birmingham, AL. Juried by Jean Dobie - Last Connection 4 - Invisible - Earned Signature Status WSA

Rockies West National Watercolor Exhibition, Grand Junction, CO. Juried by Fealing Lin, Last Connection 20 - One More Day

2014

During 2014 my Last Connection paintings were juried into 11 National/International exhibitions, and earned 7 awards, including these two really special ones!

Last Connection 8 - Spring on the Street - BEST IN SHOW - 2014 Mississippi Grand National Watercolor Exhibition

Last Connection 1 - Trust - NEW YORK CITY!!! Award winner in the 118th Annual Catherine Lorillard Wolfe Art Club Open Exhibition December 2 - 19th at the New York Arts League.


Ally's Videos

About the Last Connection Series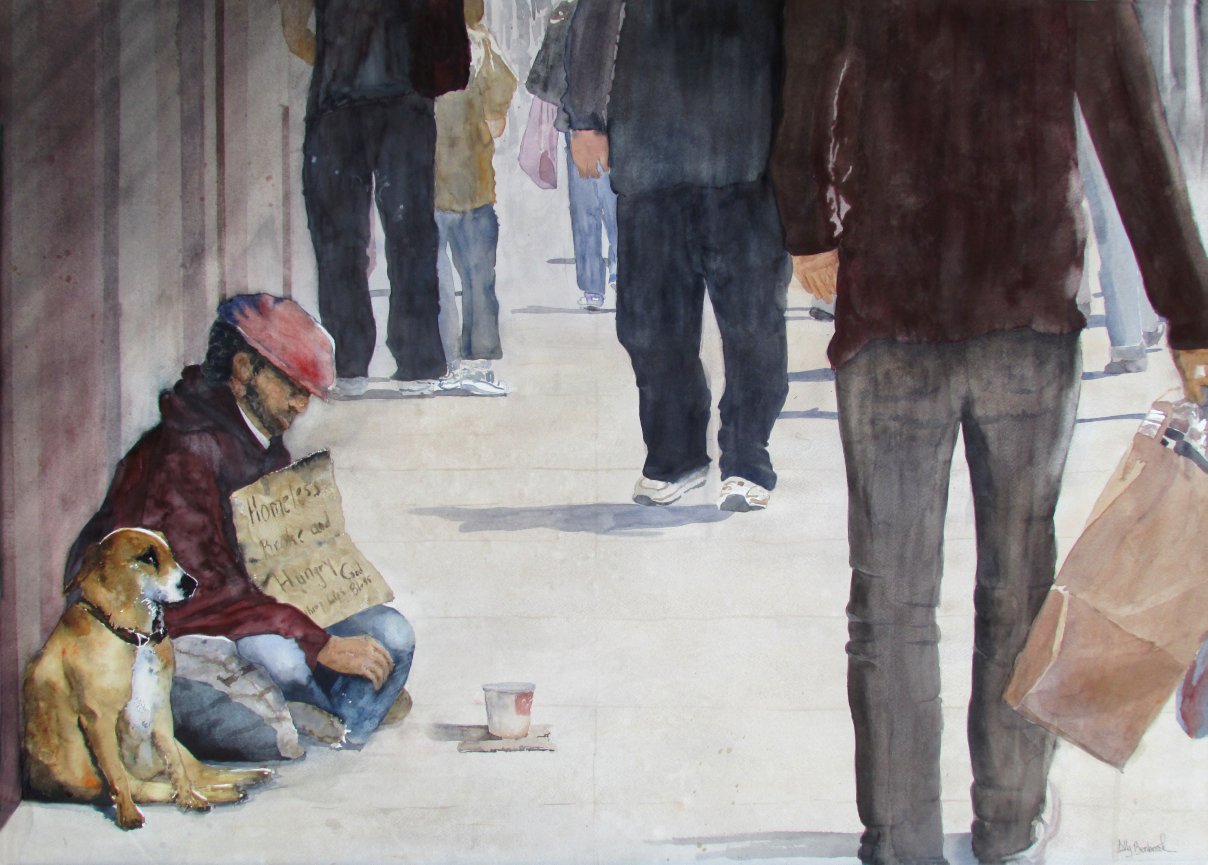 Last Connection Series
Six years after picking up my first paintbrush, I have learned a lot, painted a lot, and studied in watercolor workshops with some very talented internationally recognized artists.
I've been involved with the San Diego Watercolor Society as President and in various Board positions, and am currently serving as webmaster.
The "paint what you love" philosophy has resulted in a multitude of animal-related pieces, and has now evolved into my Last Connection series. These paintings depict the incredible devotion that dogs offer to their homeless owners. Most of these people have lost the ability to connect with other human beings, and their dogs give them the emotional connection that we all need.
In all my research into this subject, I have never seen a mistreated dog. Instead I've seen people who will feed their dogs first, while they themselves go hungry.
Though these paintings may be full of conflicting emotions and painful to look at, to me they are a celebration of our canine companions at their finest.
Ally